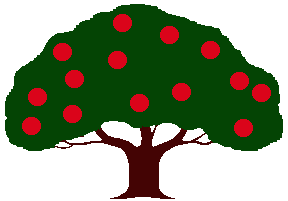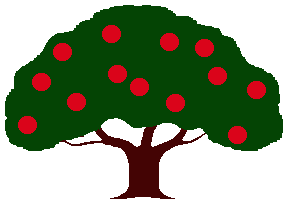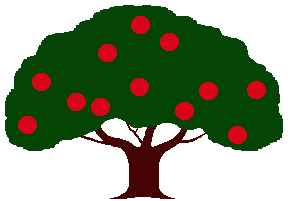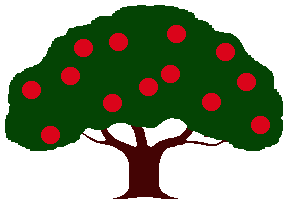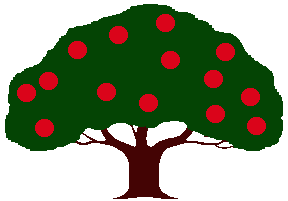 Christiansen's
Orchards & Farm Stand

Harvest Season has arrived!










The apple harvest is in!
Apples
Crisp and Delicious Varieties:
McIntosh, Cortland, Macoun, Ida Red, Jonagold,
Gala, Priscilla, Liberty, Paula Red, Empire,
Mutsu (Crispin), Red & Golden Delicious
Please call for variety availability.
Cider
$3.95/gal or $2.00/half gal
Don't forget the J. Crow Mulling Spices!
Have you visited
The Johnny Appleseed Trail?









Rainbow Mini
Popcorn on the Cob
$1.95/bunch
Microwavable!
Fresh-baked Apple Pies at:
The Orchard Cafe & Bakery
&nbsp
&nbsp







Pumpkins, Pumpkins, Pumpkins!

(That's Montana keeping watch on the Pumpkins!)

We have Pumpkins for Cooking!
Big Pumpkins for Carving-- GONE!
But you can still
Carve a Virtual Pumpkin
Or visit these
Halloween Links






And for Fall Decorating we have:
Corn Stalks $3.50/bundle or 3 bundles/$10
Fancy Gourds $1.49/lb
Munchkin Pumpkins $0.50/each
Fancy Painted Pumpkins (prices vary)
Indian Corn $2.95/bunch
Straw $6.00/bale
And, yes! We have
Whirligigs!
And this Holiday Season when you visit friends
& family take along one of our made to order
Fruit or Harvest
Gift Baskets!
Choose from the Best Fruits
Condiments, Candies & Gourmet Items!
Gift Baskets start at $12.95
Fruit Baskets start at $15.00
The Farm Stand is open every day
8am to 6pm
We have fresh fruits and vegetables,
jams, jellies, and much, much more!
Complete Produce Listing
Stop by Today!
Say hello to Montana and Domino!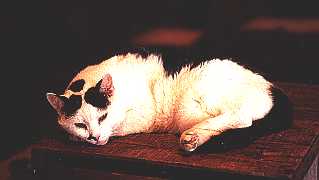 (That's Domino keeping watch on the stand.)
And while you & your familiy are visiting
try some of these treats:
Hot Mulled Cider ($1.00/cup)
Fresh Candied or Caramel Apples ($1.00)
Fresh Roasted Shell Peanuts ($1.49/lb)
Fresh Fudge, Peanut Brittle, Maple Candy
Lollipops, Honey Suckers, Icecream
or something delicious from the bakery!
Christiansen's Orchards & Farm Stand
(401) 766-6533 or Toll Free (877) 203-4726
The Orchard Cafe & Bakery
(401) 765-4800
934 Victory Highway (Route 102)
Slatersville, Rhode Island 02876

Bringing you the very best the seasons have to offer!